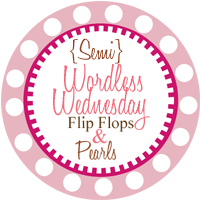 Happy Wednesday and thanks for visiting. O.K. I have to admit I am completely addicted to Pinterest. It is so much fun and I love all the things I find on there. The other day, I came across someone's pin on Holly Hobby and some other things I enjoyed as a kid. Did anyone have these like I did?

Holly Hobby was one of our favorites.
I had both of these. I even had a holly hobby purse, but couldn't find a picture of that.
Of course I loved my Jenny doll. She never had messy hair because I spent hours brushing it.
What girl didn't like strawberry shortcake? I had a little case in the shape of a strawberry that all the dolls fit in. All the dolls had a scent to them too (strawberry, blueberry etc)
The hubs and I were just talking about this last week. My sister and I had hours of fun with this.
Oh in elementary school I had all flavors of this.
Do they still make this. This was fun too.

It was such fun walking down memory lane. Boy did we have fun when we were kids. I hope my son has fun memories like this that he will look back on one day.

Wishing you a wonderful Wednesday
Linda