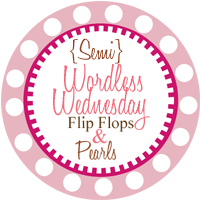 Yesterday we took the little one to the North Carolina State Fair. Tuesday was the perfect day to go, not too busy and it was 80 and gorgeous out. We only stayed 9-12 because the little one was getting super tired. Overload on the stimulation with all the people watching, animals, rides, games, music etc. We definitely didn't see everything since this is a huge fair, but 3 hours was plenty.
Checking out the baby chicks with daddy.
I would have loved to take that big watermelon home with me. Yum!
Look at the size of this.
Aren't the little piglets cute?
I did not ride this. Are you kidding me.
I did ride this though with Kyle. He is totally into bee's or as he calls them buzz, buzz's!! He loved it!!! I don't have a picture of us on it since my husband took video instead.
Now I don't care too much about riding fair rides, but this was my favorite ride when I was a kid. The himalaya. Oh my word did my sister and I have some great times laughing on this. Fun memories.
Komen had a pink truck there.
It was a good time. Boy the little one slept hard last night. He was worn out.
Have a wonderful Wednesday