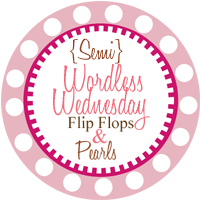 What is the little one so excited about?
This!!!
I went out to water the mum and this little guy greeted me. Does anyone know what kind of snake this is? Well I quickly ran to get the little one who was just waking up from his nap. He was so excited. He loves snakes and loves to make hissing sounds if he sees anything that is long like a snake ie: belt. Fun day for our little guy.
Have a wonderful Wednesday.
Linda